Selling goods and services with digital marketing strategies involves using platforms like social media, SEO, email, and mobile apps. In its simplest form, digital marketing refers to any type of advertising that uses electronic devices. A comprehensive digital marketing strategy must include both online and offline methods of promotion.
Digital marketing is essentially about connecting with customers online, where they spend a large portion of their time, using a variety of digital methods and channels. The most effective digital marketers can clearly see how each campaign helps them achieve their main objectives. Additionally, using the free and paid channels at their disposal, marketers can support a wider campaign based on the objectives of their marketing plan.
Regardless of whether you are a business, agency, brand, or entrepreneur. Building a successful business requires using digital marketing. There are no restrictions on it, whether it's expanding your brand or increasing revenue. You may take advantage of the digital space's future developments and future-proof any firm by being aware of it.
Let's check out why digital marketing is such a big deal:
Global Reach
Launching a global marketing campaign is tough, expensive, and labor-intensive because traditional marketing is constrained by geographic boundaries. However, because digital marketing occurs online, your potential audience is significantly increased. So even if you are someone who owns a small bakery, you may reach a worldwide customer base with an online store. Traditional marketing makes it either impossible or too expensive to achieve this. Due to this online accessibility, businesses now have access to a variety of expansion opportunities. Having exposure and a global reach may be quite advantageous for your business.
Local Reach
While digital marketing has a big benefit in terms of worldwide reach, it also improves local awareness, which is especially crucial if your firm relies on local clients. Let's say you are a dentist owning a clinic, for you, your main customers will be people of your locality. Local SEO and locally targeted marketing can be beneficial for businesses looking to attract more clients. Consider the reach of digital marketing to an entire neighborhood against the reach of printing up leaflets and distributing them around.
Lower Cost
Whether you want to advertise your company locally or globally, digital marketing offers cost-effective possibilities. Adopting highly concentrated approaches enables even small businesses to compete with larger corporations. Most of these methods, such as SEO, social media, and content marketing, will be free to begin with. However, not all methods of digital marketing are appropriate for every business, and some may be more expensive than others. Based on its marketing objectives, a company may discover potential solutions.
Easy to Learn
While there are many components of digital marketing to grasp, it is rather simple to begin. The nature of the goals and the scale of the campaigns complicate matters. It is, however, a matter of determining the best plan for your company.
Multiple Strategies
Different types of organizations might employ various digital marketing methods. A B2B company looking for international leads may have a completely different strategy than a B2C company selling clothes locally. While content marketing and SEO may benefit some businesses more simply, conversion-based ad campaigns may benefit others. The goal is to constantly assess the results and, over time, develop better approaches and methods. A well-executed digital marketing strategy adapts and evolves swiftly as the needs of the organization change.
Multiple Content Types
Another significant advantage of digital marketing is the variety of content formats accessible to represent your business online. For many platforms, you may select from a variety of content formats to keep your brand fresh and build powerful online campaigns. Unlike traditional marketing, you can quickly replicate one piece of content to fit as many platforms as you desire.
Increased Engagement
Increased engagement is one of the most significant advantages of digital marketing. By definition, digital marketing is intended to be very engaging. Users can engage with your website by sharing a blog article, liking a photo, saving a video, or clicking on a paid ad. The nice aspect is that all these activities are trackable. This allows you to generate even more interesting posts in order to raise brand awareness or sales. The more you interact online, the more devoted customers you will be able to attract. Businesses that effectively use engaging formats in their online initiatives convert more cold traffic to loyal consumers.
Analytics and Optimization
Another significant benefit of digital marketing is web analytics, which monitors the effectiveness of digital marketing activities in real-time. This helps to optimize future efforts and swiftly correct any errors. Analyzing your digital marketing strategies also allows you to pinpoint every source of traffic and get complete control over your sales funnels.
Let us now shine some light on women in digital marketing. What is the current state of Digital Marketing? Is there equity, or is there a major gender disparity that needs to be closed?
Over the last decade, several women have risen through the ranks of the marketing business to become significant thought leaders and trailblazers.
Even though women make up less than a third of the digital marketing workforce, this achievement is remarkable.
So, while there are still barriers for women in the field, such as representation, access to senior roles, and bridging the gender pay gap, substantial progress is being made as many female marketers continue to push the envelope.
Many women have become more entrepreneurial, launching profitable businesses.
Women's involvement in every economic sector has an impact on corporate innovation. According to a recent case study, the proportion of women-owned enterprises in the United States increased to 31% in 2021, up from 27% the previous year, despite the Covid-19 pandemic. Despite these advancements in entrepreneurship and corporate leadership, fewer women are pursuing careers in science, technology, engineering, and mathematics (STEM).
These variations influence how women entrepreneurs employ digital marketing and may reflect clients' attitudes toward women in the profession. The inference is that for women to succeed in a male-dominated industry, they must take steps to give themselves an advantage.
Digital marketing is the go-to tool for a woman entrepreneur in her early stages of business to raise awareness of and increase recall for her goods and services. The appeal of this platform is that it enables you to highlight any type of company or brand that wishes to reach its target market. Digital platforms make it possible for every woman to start her own profitable business by incorporating certain digital marketing strategies into their business model, whether it be a tiny saree making artwork to sell or customized services for interior décor.
Depending on the type of business, she can select from a wide range of upgraded tools including social media marketing, affiliate marketing, SEO, email marketing, and digital advertising through AD spending. An entrepreneur can choose to sell their goods and services through these numerous digital channels based on the brand personality and feasibility of various social and digital platforms.
The good news is that there are a few essential strategies for female leaders and business owners to leverage their advantages to get a competitive edge in digital marketing. Let's check out the pillars of digital marketing that every women entrepreneur can apply. Before we start, if you are a woman entrepreneur who is new to the field of Digital Marketing, and want to expand onto new realms of success, the first step to that is to learn and have a strong base in the subject. Eduonix has recently started a XIMR certified Digital Marketing Program which will take you from basics to an expert level with easy to understand lectures and hands-on applications. You can find more 
1. The digital landscape and how it's changing.
Despite an increase in female entrepreneurs, there is still a glaring disparity in the proportion of women who use technology tools.
Women will be better able to take advantage of opportunities by learning about new technology and how it might help their businesses.
Without a question, the digital world is changing quickly, but female leaders and business owners should welcome these developments rather than resist them.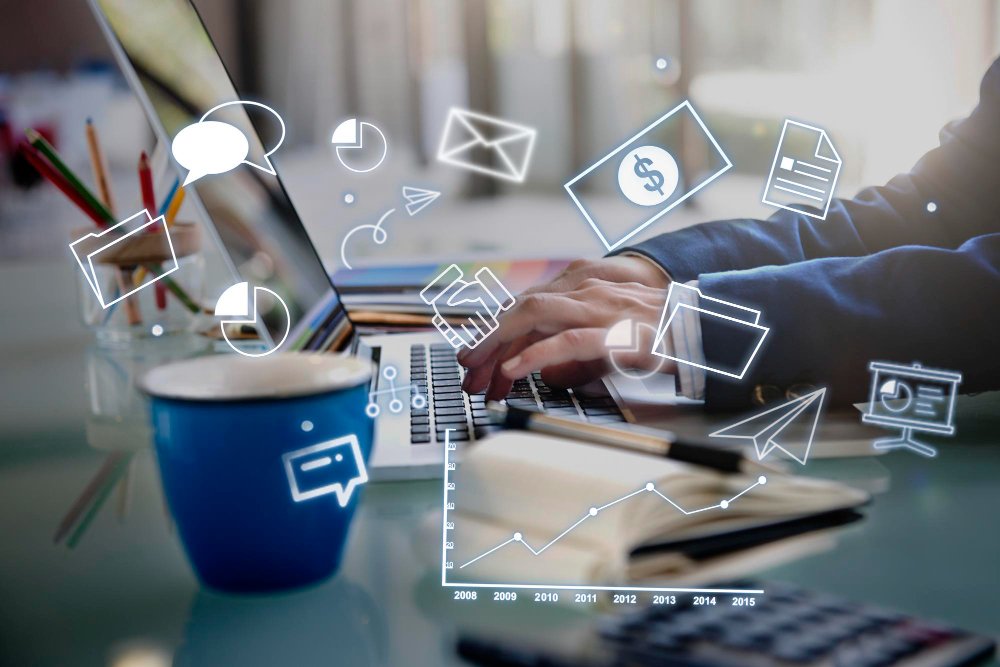 So, what can they do to keep up with the times? First, make sure they stay current on news and trends in the sector. A better knowledge of how to leverage these advances to their advantage or how they may harm the firm comes from spotting trends early on. The metaverse and its effects on business are one such current example of development in the digital world.
The most recent interactions with tech experts as female entrepreneurs in the field of digital marketing have highlighted the immense potential in investigating those facets of the sector that are still uncharted territory for us.
2. Focus on customer service and creating a great user experience.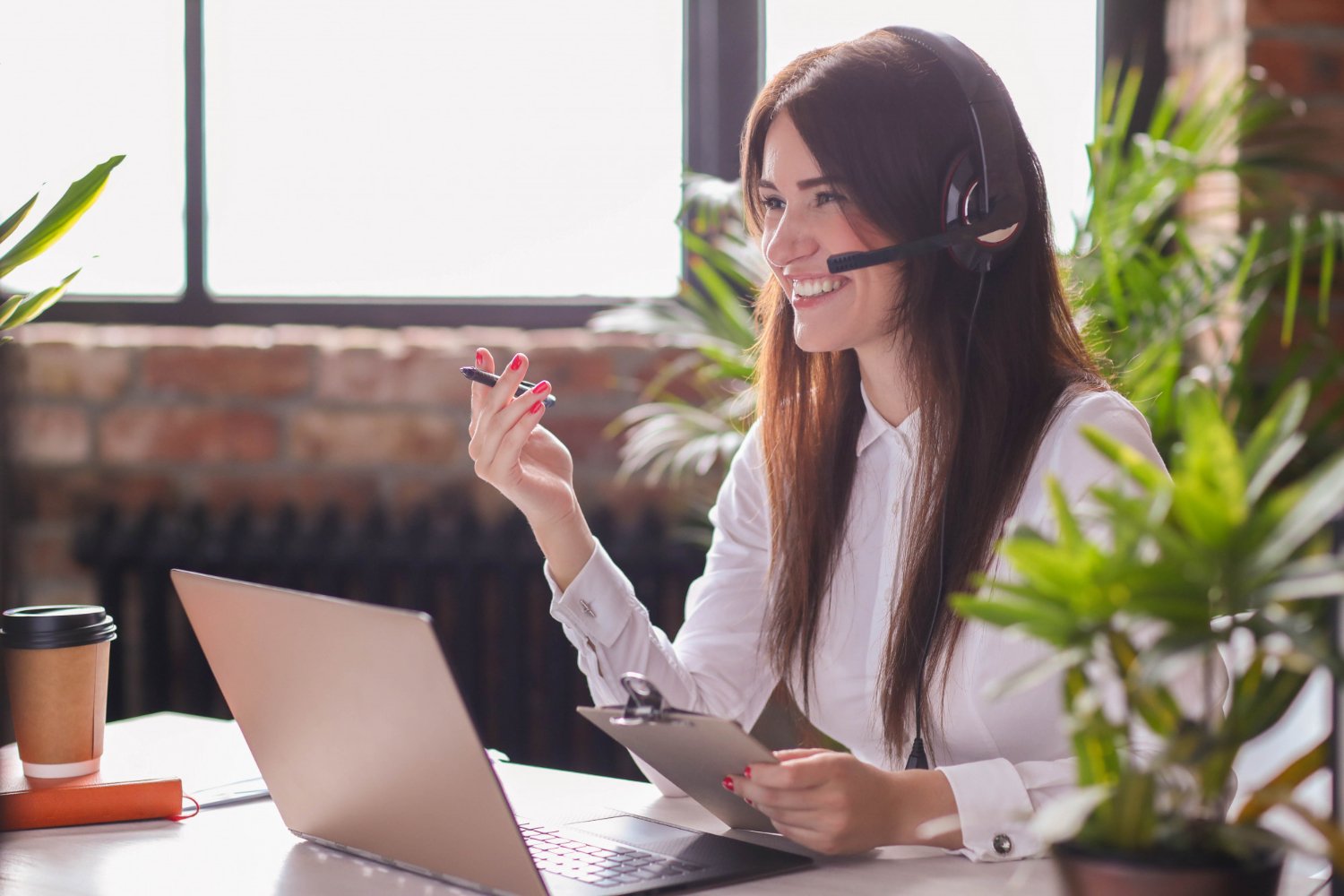 Through improved consumer awareness, women can get a competitive edge in digital marketing.
Empathy can be used to improve user experiences, which is one technique to achieve this. Some women have an innate ability to read others' emotions, which can be useful for figuring out how customers are reacting to a certain good or service.
The creation of user-friendly interfaces and the development of targeted marketing messages can both benefit from being creative and specific in communication. In the end, women can design more effective and successful digital marketing strategies by leveraging their distinctive skill sets and views.
3.  SEO and SEM Skills
SEO is a key competency in digital marketing (Search Engine Optimization).
You might possess the skills necessary to produce engaging blog posts or newsletters. However, if the appropriate audience is not reached, it is pointless.
Therefore, keep Search Engine Marketing (SEM) and Search Engine Optimization (SEO) in mind (SEM).
These two techniques work well to increase visitors to your business website. Its deeper comprehension results in better marketing strategy implementation.
We are all aware that Google regularly updates its algorithm, thus the significance of using precise and relevant keywords on a website has increased.
It's critical to stay informed and be completely aware of the most recent algorithm adjustments and elements that affect search ranking as the World Wide Web (WWW) gets busier by the day.
In order to draw in customers and keep them interested in your brand, you must carefully take into account those Google algorithms when creating and distributing your content.
4. Leverage social media to grow business.
Even when starting a company beginning as a one-woman operation, female business owners need to see themselves as leaders. They will be better able to use the wealth of internet resources and influence their intended audience by thinking like a leader.
Women at this moment need to speak out, establish their brands, and position themselves as a leading authority. I am a huge supporter of ongoing exploration and development. One of the trends in social media marketing that I have noticed is how gender frequently influences the number of followers.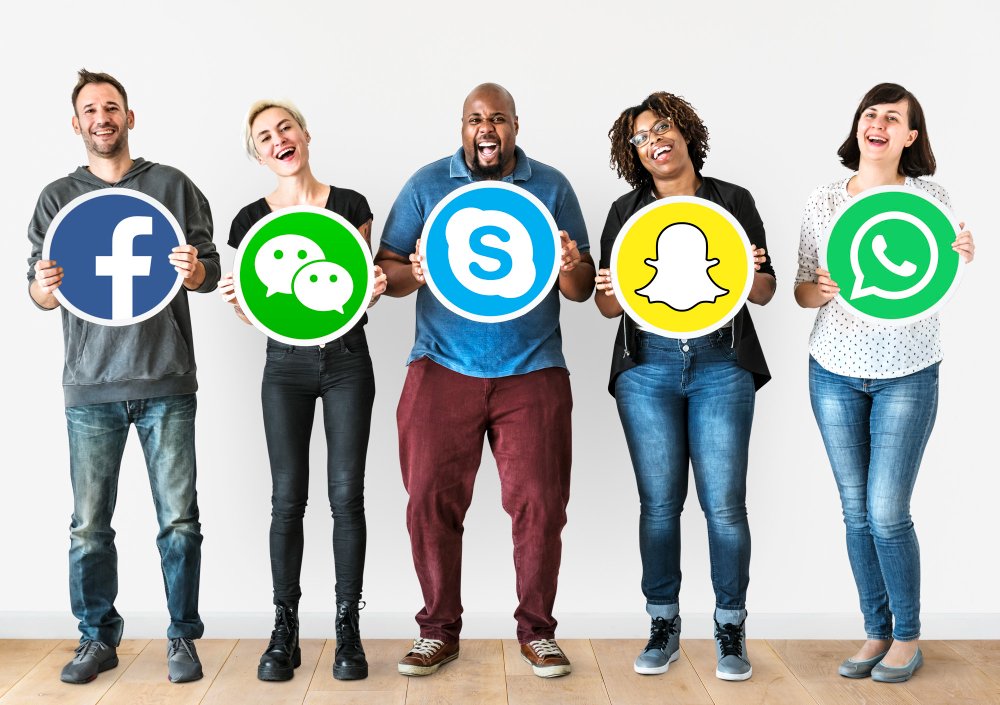 In general, women have higher social media followings than males, therefore this presents a chance for them to expand their brands. Social media-savvy female entrepreneurs will be able to accomplish more with their businesses. Furthermore, social media platforms like LinkedIn can boost the self-assurance of business owners and executives.
5. Connect with other business leaders and entrepreneurs online.
It is impossible to emphasize the importance of networking in the realm of digital marketing. Business leaders may access a variety of information, tools, and connections to advance their companies by engaging with other entrepreneurs and business leaders online. Mastermind groups, for instance, are a great source of support and guidance for navigating business issues.
Another priceless approach for women to learn about digital marketing at tech events and groups is networking.
Finding and taking part in professional and business forums is one approach to develop a network.
Other networking possibilities include aggressively looking for opportunities to write for well-known journals and websites in the sector or to deliver speeches at significant events.
6. Data Analysis
It is impossible to emphasize the importance of networking in the realm of digital marketing. Business leaders may access a variety of information, tools, and connections to advance their companies by engaging with other entrepreneurs and business leaders online. Mastermind groups, for instance, are a great source of support and guidance for navigating business issues.
Another priceless approach for women to learn about digital marketing at tech events and groups is networking.
Finding and taking part in professional and business forums is one approach to developing a network.
Other networking possibilities include aggressively looking for opportunities to write for well-known journals and websites in the sector or to deliver speeches at significant events.
Remember that gathering large amounts of consumer data is meaningless if you don't know how to use it to evaluate it, research your customers' behavior, and develop marketing plans to expand your company.
So, begin honing these analysis techniques to provide your audience with what they want.
Data cleansing, or the removal of inaccurate, duplicated, or incomplete data from the database, goes hand in hand with data analysis.
As a young female entrepreneur, you must periodically purge your database of irrelevant, out-of-date information to prevent making bad marketing choices.
7. Writing and Editing Skills
It is a crucial digital marketing skill for all business owners nowadays.
"Content is king," is a phrase that we have all heard. Develop writing and editing abilities that will enable you to communicate effectively with your audience online, so that is what.
Writing and editing abilities are helpful for establishing landing sites and blogs as well.
Additionally, it works as a marketing tool that enables you to engage with your target market with pertinent messaging and persuade them to take the necessary action.
Every firm must, of course, produce relevant and well-written copy and content. However, SEO is what will make your content visible to your target audience when they search.
Yes, using relevant keywords to optimize your company website for search engines will help your content rank on search engines so that your audience can find it.
As a result, improve your writing abilities to produce evergreen, high-quality content.
This implies that the information you've written must still be considered fascinating two days or even two years after it was published and relevant to their information demands.
8. Listening Skills
Focusing excessively on producing and promoting content is one common mistake business owners make.
As a result, you fail to build strong bonds with your clients, who will serve as your company's brand ambassadors.
The data you acquired and examined to identify the information your target audience is seeking and how they prefer to be provided with it can help you create content that will be effective for them.
You should be aware of the significance of design, information, and content marketing if you want your firm to succeed.
So how can you tell customers your message most effectively? only by hearing.
So, visit social media and pay attention to how your target market talks about your company, your goods, and your services.
On the other hand, social listening will also enable you to learn how your target market perceives your rivals.
9. Mobile Marketing
Nearly half of B2B buyers are expected to conduct product research on their mobile devices before visiting a company, according to Hubspot's marketing data. 51% of clients discovered a new business while conducting a smartphone search.
Mobile marketing won't end until people quit using it, so to speak. So, utilize mobile marketing to connect with the appropriate target market.
So, before getting started with mobile marketing. It's crucial to understand how to produce content that works well on mobile devices and how to increase consumer reliance on smartphones for your brand.
10. Email Marketing Skills
You could believe that email marketing is an established method. However, it is one of the best methods to foster a positive relationship with your clients. So use your imagination and the greatest email marketing service.
The proper tools, measurements, and techniques must, however, be known and understood to design an email marketing campaign that is successful.
It includes determining platform navigation, examining click rates, and managing email campaigns.
To master the above pillars of Digital Marketing, getting the right knowledge about it is a must! If you are looking for a source to master your digital marketing skills is this certification course by Eduonix and XIMR. This course is done in small batches and there is complete expert support to make sure you reach excellence. 
Every day, a huge amount of content marketing assets are uploaded to the internet. Better digital marketing strategies must be developed by female company executives if they want to highlight their companies and stand out from the crowd. The main point is that female business owners, regardless of the size of their organizations, must optimize their internet marketing techniques to boost communication and guarantee steady growth. When companies fully exploit the potential of digital marketing and take advantage of their advantages when putting into practice digital marketing strategies that are focused on the pertinent facets of their businesses, they can stay competitive.
Also Read: 10 In-Demand Digital Marketing Freelancing Job Skills Women Should Learn