Canada is among the countries that adopted strict entry criteria during the COVID-19 pandemic, including requiring all travellers to submit their contact information, vaccination status and travel details via the government's ArriveCAN app. This protocol is still in place. But some Canadian citizens have flagged concerns that the requirement to use ArriveCAN disadvantages those elderly travelers who are not tech savvy, and creates accessibility barriers for the blind.
With few exceptions, all travellers must be fully vaccinated when visiting Canada. But paper vaccine cards are not accepted as proof of vaccination. Rather, travellers seeking to enter the country — even fully vaccinated seniors — must use ArriveCAN either by using the app on their smartphone or by accessing ArriveCAN via online browser, plugging in all required information, and printing a receipt in advance to show to border officers.
There are no alternative acceptable methods for seniors to show compliance, or anyone else who might not be technologically perspicacious.
"If you don't complete ArriveCAN within 72 hours before arriving in Canada, you won't qualify for the fully vaccinated traveller exemption," warns the government in its online messaging. "You could be required to quarantine for 14 days and complete arrival and Day-8 COVID-19 tests. You could also be fined $5,000 plus applicable surcharges."
And indeed, viral social media videos suggest that Canada is making good on its threat to impose quarantines or fines on even seemingly quad-vaxxed senior citizens. One Twitter user commented on a thread: "On my last two returns to Canada, I had to assist elderly travellers who feared they wouldn't be let in. Refusal to provide a non-electronic option to ArriveCAN app is discriminatory."
The government admits that the ArriveCAN app, specifically, "isn't accessible to all persons with accessibility needs at this time". For instance, using parts of the app requires sighted assistance. These passengers are expected to use the web-based version of ArriveCAN pre-flight, and print a receipt. "The web version meets all Government of Canada accessibility and W3C WCAG 2.1 AA standards. It supports the use of assistive devices such as screen readers and magnifiers," notes the government.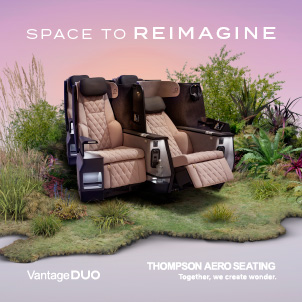 Canada has created a caveat to its ArriveCAN requirement for those persons who are "unable to use the accessible web version of ArriveCAN or the mobile app because you have cognitive or physical impairments (based on the World Health Organization (WHO) definition of disability)".
According to the World Health Organization, disability "is an umbrella term, covering impairments, activity limitations, and participation restrictions. An impairment is a problem in body function or structure; an activity limitation is a difficulty encountered by an individual in executing a task or action; while a participation restriction is a problem experienced by an individual in involvement in life situations. Thus disability is a complex phenomenon, reflecting an interaction between features of a person's body and features of the society in which he or she lives."
It is not clear, then, why some elderly vaccinated travellers are apparently being forced into quarantine or fined for not using ArriveCAN. Public Health Agency of Canada could not be immediately reached for clarity and comment.
Also exempt from ArriveCAN are asylum seekers, resettled refugees and those who are unable to use the web version or the mobile app "because of country-based censorship, or lack of access to Internet connectivity on a country level only".
Aside from the technological barriers faced by the elderly and disabled, many travellers have taken to Twitter to ask the government to drop its remaining pandemic-era travel restrictions — including the ArriveCAN requirement — in a bid to help ease congestion in what is presently a chaotic airport environment, especially at Toronto Pearson. The CEO of WestJet is also pressing for change.
Another overdue #Covid related travel restriction will be dropped, great news, thank you US administration! Time for #Canada to remove remaining Covid mandates as well. Even more so in light of massive operational #airport challenges!https://t.co/DagJPsf8ZP

— Alexis von Hoensbroech (@AHoensbroech) June 10, 2022
But these cries appear to be falling on deaf ears. Prime Minister Justin Trudeau recently reinstated random mandatory arrival testing for fully vaccinated travellers.
If a traveller is selected for random testing, they will receive an email within 15 minutes of completing their customs declaration. Details on where and when to be tested are sent to the email address that they submitted via ArriveCAN.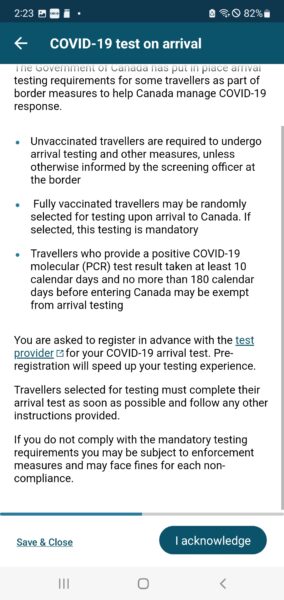 The government is adding new functions to the app daily. For instance, a new update gives travellers the option to answer customs and immigration questions before their flights land in Canada. This feature is presently only available for travel to Toronto Pearson and Vancouver International, but "will be expanded to other airports in the future", assures the government.
Travellers can delete their ArriveCAN account after they have completed travel but it won't delete personal information provided in ArriveCAN. The government says it retains a traveller's information for a minimum for two years.
Featured image credited to istock.com/JL Images